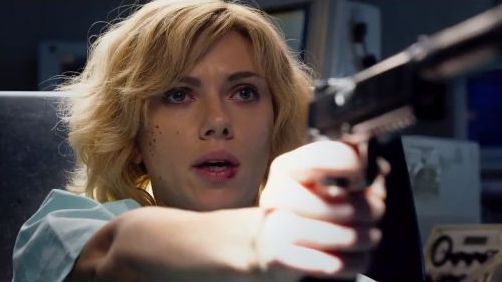 I continue to be intrigued by this film. I hear it's a bit of a myth that we only use 10% of our brains, but I like the idea anyway. And that idea is present here — that if we could tap into the rest of our brains that we might be able to do a lot more cool things. In the real world, I don't see any of this happening. But it makes for a fun fantasy film.
Here's the synopsis, followed by the new trailer.
Set in a futuristic world that is run by the mob, street gangs, drug addicts and corrupted cops, Lucy (Scarlett Johansson), a woman living in Taipei, Taiwan, 2069 AD, works as a drug mule for the mob. The drug she inadvertently takes goes into her system, changing her into a metahuman. She can absorb knowledge instantaneously, is able to move objects with her mind and can't feel pain and other discomforts.
The film hits theaters on August 8.