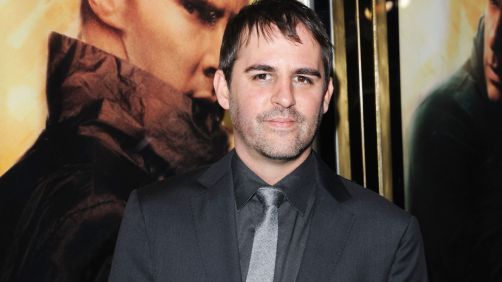 Mike Flemming Jr. — Deadline
After an aggressive lobbying campaign, Roberto Orci has emerged as the clear frontrunner to replace JJ Abrams and direct Paramount's third installment of the Star Trek series. I'm hearing they're in talks. This comes after Orci parted company with longtime partner Alex Kurtzman (though they continue on TV projects). This would amount to another first-time director taking on a massive project, which has been hit (Snow White And The Huntsman) and miss (Transcendence, John Carter, 47 Ronin).
(Yes, I said Star Trek 13, in the headline, because that's what this is. Mike Flemming Jr. says Star Trek 3, but this is not Star Trek 3. Star Trek 3 was titled The Search for Spock and premiered in 1984. It came after Star Trek II: The Wrath of Khan in 1982. /pet-peeve)
I'm not sure what Flemmings point is by making a comparison to Snow White and the Huntsman, Transcendence, John Carter, etc. I mean, sure, first time directors and all, but what other point of comparison is there here?
That aside, I'm a bit torn on this. I understand that Orci is a long time Trek fan. He could bring some good stuff to Trek as a director. It's hard to know where things go wrong with a film when you don't like it. Was it the director, the writer, the studio? All of the above?
The first film, though enjoyabled at times, had some serious script and directorial issues in my opinion. Star Trek Into Darkness on the other hand was a great film. But it too had its problems — many of which I consider to be script related. But it was a writing duo: Alex Kurtzman AND Roberto Orci. It's hard to say what Orci brings to the table by himself. And the question is, would he be writing as well as directing?
Personally, I'm interested to see what the guy has to bring to the table. A lot less lens flares would be nice. A further grounding in the world of Star Trek would also be nice. One of the irritating things with J.J. Abrams is that he came to Trek as a Star Wars fan and had no respect for the franchise. I think he learned some after the first film, but it still felt like he was making a Star Wars film to some extent (which is why he belongs over in that universe). Yes, I know we needed to make Star Trek have a more mass appeal and be a more global film. But I think there were ways to keep the film(s) more true to Trek and still give it a wide appeal. And what I hope is that, if Orci gets the job, he can bring some of that much needed ballance.
However, if Orci is the one responsible for the scene where Spock yells, "Kaaaaahhhhhhhnnnnnnnn" in Star Trek Into Darkness, I officially hate him forever and there's no redemption to be had for him.