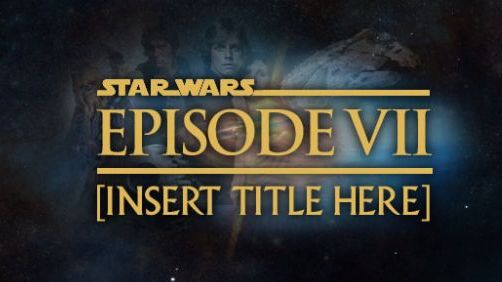 Harry — Ain't It Cool News
Hey folks, Harry here… in response to my article earlier today a new source has come forward to confirm information that I've been sitting on for over a month. As I've said - getting confirmation has been a *****. I know lots of people in JJ's camp - including JJ… but when I put the title to JJ… he never even responded. That alone was suspicious. But my original source had told me back in January that Abu Dhabi was a location, and when that came to be, he sent me a scoop that the title for STAR WARS EPISODE VII was THE ANCIENT FEAR.
We talked about this last night on the podcast (catch it here). Regardless about you how (or I) feel about Ain't It Cool News, there is a track record here of getting stuff like this right. And particularly with regards to Star Wars. So I'm inclined to believe that the working title is indeed The Ancient Fear. Even if it changes later, I still think this is the current working title. So now the question is, what is The Ancient Fear?