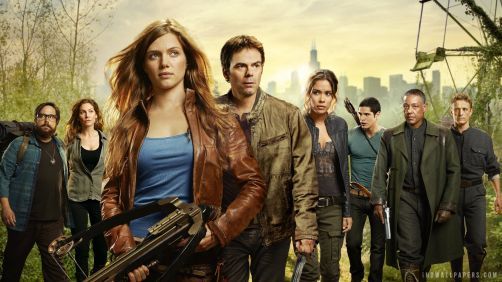 Eric Goldman — IGN
Revolution has come to an end. NBC has cancelled the series, from executive producers J.J. Abrams, Eric Kripke and Jon Favreau, and it will not be back for a third season.

The series had debuted to very strong ratings in its first season, but lost steam as it progressed. A move to Wednesdays this season, away from its great lead-in on Monday, The Voice, unfortunately proved the show hadn't developed a very large fanbase of its own.
I have mixed feeling about the cancelation, but I am completely unsurprised by it. I loved it at least half the time. But lately its felt a little unfocused. Frankly season 2 just hasn't been as consistently good as season 1 was. That's just my opinion and many Revolution fans disagree with me. But regardless, even if people would have thought it was better, they never came back after initial disapointments.
I wanted the show to be good, but it just never got there consistently. I'm still looking for that show to replace Fringe. Now there was a show that was consistently good all the time. Well, almost all the time. I'm planning to revisit that show in its entirety some day. I do not currently really have plans to revisit Revolution.
P.S. Anybody up for a Kickstarter to bring Fringe back?