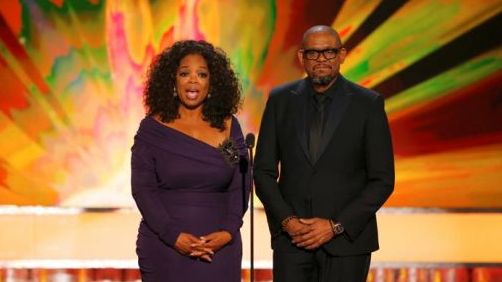 Morgan Lee — Christian Post
Earlier this week, The Tracking Board reported that Elba, who stars in the television series Luther and was recently seen in Thor: The Dark World and Mandela: Long Walk to Freedom could be cast as the lead. It did not specify which part Oprah could be given, although the main character, Mackenzie Allen Phillips, encounters three versions of God while in the shed, one of them Papa, an African-American woman.
I think I just threw up a little in my mouth.
The two other members of the Trinity who Phillips meets are Jesus, a Jewish Carpenter, and Sarayu, a woman of unclear Asian descent whom he later discovers is the Holy Spirit.
Oh boy, sounds like it chalk full of good theology.
theology shortly after it was released.
"I absolutely am convinced that this is a God-thing, that God is the One stirring this all up, challenging us to rethink and entertain growing deeper in a relationship with Him rather than pursuing our independence," Young said in 2008.
Oh, well if you think it's a "God-thing" then it's all okay then.
He (Jesus) didn't come to start a new religion. Jesus is not the 'founder of Christianity.' He came to destroy religious thinking by introducing relationship
Oh, boy, I don't even know where to start with that. Yikes.