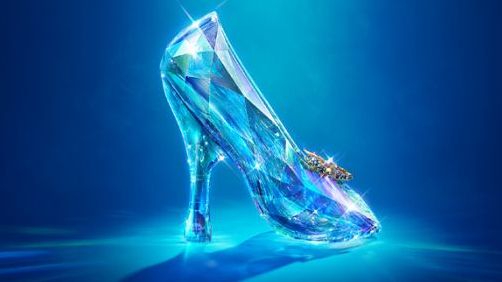 Disney has chosen to tease its upcoming live action film Cinerella with a single shot of the iconic glass slipper and some very Disney-ish sounding music.
I've said it before but, I'm just not sure why I needed a live action Cinderella and this does absolutely nothing for me. But I suppose I am not the target demographic.
Now, the film does have a somewhat interesting cast. Hayley Atwell as Cinderella's Mother, Helena Bonham Carter as Fairy Godmother (wait, what?), Cate Blanchett as Lady Tremain, Richard Madden as Prince Charming (don't know this actor but felt weird to leave him out), Stellan Skarsgard as Grand Duke, and Lily James as Cinderella. I don't care too much about this film, but some of those choices might make things a little bit interesting.