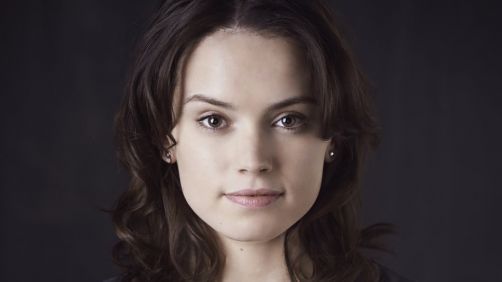 Josh Dickey — Mashable
Daisy Ridley is a 5-foot-7 jazz singer, dancer and strong swimmer with dark hair, a native London accent, and a few minor television credits she gathered over the past year. She's in her early 20s, and used to go by @daisyjazz on Twitter — before the account was disabled.

That's about all we know about the lone "unknown" member of the Star Wars VII cast. Other than that she's about to become very, very famous.

In the hours after Disney and Lucasfilm's big casting announcement, Ridley's acting reel was pulled down from Vimeo. She has no Wikipedia page; no photos on Getty Images (jeez, even I have photos on Getty Images); no U.S. representation listed in any of the entertainment databases; no bio on her imdb page; and her exact age is not listed anywhere.
Wow, she must be quite important because, if you click through and read the article I quoted and linked to, the veil of secrecy around this one seems pretty thick. I have a few theories but they are based on pretty much nothing. This is getting a little bit fun.