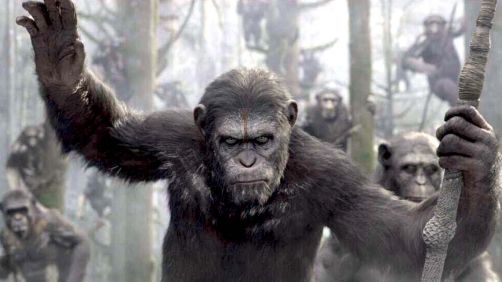 The Planet of the Apes franchise is an interesting one. I watched the Mark Wahlberg installment and really didn't like it. This kind of turned me off of the franchise even though the 2011 version was a complete reboot. I just couldn't bring myself to watch it.
But I finally did watch it and it was okay. Not super great, but not terrible. So with all that said, I have no particular fondness for this franchise and am not extremely excited for the upcoming film, but I'm mildly interested.
So, if you're slightly interested like me, or more interested, here's a TV spot for you.