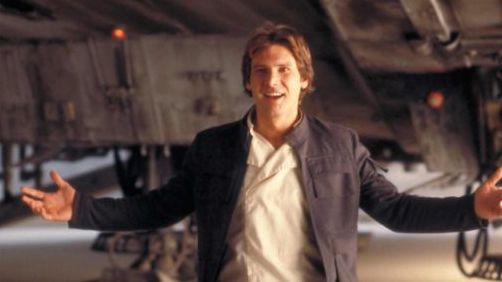 Kevin Jagernauth — The Playlist
Latino Review is reporting (rather longwindedly) that producer Kathleen Kennedy and director J.J. Abrams are looking for a May 4, 2016 release date, but Disney honcho Bog Iger is still saying no. As you might recall, it was last fall when reports first surfaced that Kennedy and Abrams requested the longstanding traditional May release and were denied then, but we can only imagine that an injury to one of the major stars of the movie is putting more pressure on the director. The site also posits that the hire of Rian Johnson for "Star Wars: Episode VIII" is some kind of proof that Abrams is in the dog house at Disney, which makes no sense to me. It would seem that the mouse house wants to change up filmmakers for each installment, rather than commit to one person as the guiding light.
I sure hope Iger does budge on that. I would far rather the production be delayed than to compromise the quality of the film, change the script to account for a larger lack of Han Solo, or whatever else they might do to mangle the film to work with less Harrison Ford. Let's hope Iger comes to his senses and realizes that sometimes, in production, stuff happens.