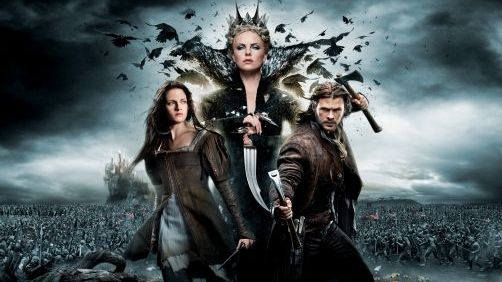 Kevin Jagernauth — The Playlist
Update: THR reports that the spinoff is now titled "The Huntsman" and Chris Hemsworth and Charlize Theron will return….but not Kristen Stewart.

So, remember all that talk about a "Snow White And The Huntsman" sequel, well you better check yourself before you wreck yourself, because it looks like the gameplan is changing. Yes, Universal still wants to make a followup, but they're changing course a bit while hiring a pretty top tier name to be the guiding light.

Deadline reports that Frank Darabont — previously shortlisted with Gavin O'Connor and Andy Muschietti —is now in talks to direct a "Snow White And The Huntsman" spinoff. That's right, the plan right now is apparently to focus on Chris Hemsworth's character, while Kristen Stewart remains in doubt to return.
I'm trying to figure out how Charlize Theron will return since she was [SPOILER] in Snow White and the Huntsman. But maybe it's a prequel? Anyway, I'm one of the few I suppose that really liked the first film and I think it's a mistake to focus solely on The Huntsman. To me the story was about both The Huntsman and Snow White. You can also deride me for this in the comments but I think Kristen Stewart should return.