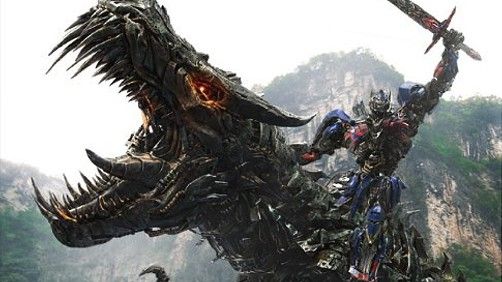 Transformers 5, along with G.I. Joe 3, Paranormal Activity 5, Hansel and Gretal 2, and Beverly Hills Cop 4 are slated for release in 2016. Color me skeptical about all of the above, since the films in these franchises leave much to be desired. If you're into these films, you and I would have some serious disagreements.
Why are we already hearing about these films anyway? Some of them haven't started production—not so much as the first sentence has been typed for their scripts.
I think the reason is that the studios are beginning their marketing early because they cost bookoos to make. They want to be sure they have saturated the world's attention with these upcoming block-losers. Does this mean they are or are not worth seeing? A great film is in the eye of the beholder, but usually, when marketing comes before the filming begins, the movie lacks enough merit to claim its audience without pushing the marketing to great excesses.
I've found that the majority of the films worth seeing in theaters are usually announced closer to their release date, have a modest marketing budget, and do their best to be in as many cinemas as possible in spite of their moderation. They trust that the audience will tell their friends the film is worth watching. Such is the case with Chrisopher Nolan's films. He's been busy making something great, and it's coming out soon, but we still know very little about it because marketing has been on the down low. On purpose.
There's no one particular reason this happens, but here are a few reasons I think good films get marketed later in the production (near their release date):
The creatives and producers believe the film is a great one, whether it has a huge budget or not, so they give the film their attention rather than the marketing.
Thinking creatively and focusing on their craft, the filmmakers spent their time making the film before they felt the urge to market it. When they knew what they had, then they promote it.
Good stories can be years in the making before the filmmakers realize they are viable. So when they have a good script, then they begin production and might start promoting it shortly after—but not before they even know what the film is about.
The filmmakers had better things to do. Michael Bay doesn't have better things to do.
How about you? Do you notice trends like these? If you take an interest in a film, do you notice marketing trends that are influenced by the quality of any given motion picture?
(Via /Film)