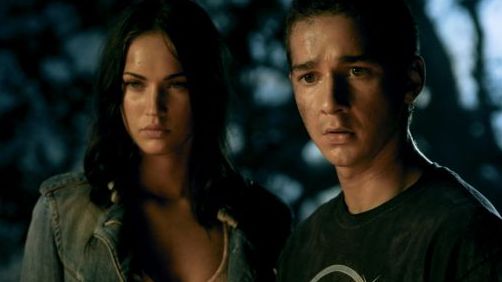 One of the worst things I've ever done with my life is watch the original Tranformers. That's 144 minutes of my life complete wasted that I'll never get back. I cannot begin to describe just how awful this film is. Therefore, I refuse to see anymore Tranformers films to this day. And I hate myself just a little bit for even considering that perhaps the next installment with Mark Wahlberg might be worth watching. Must. Resist. Must… not… be… swayed…
In any event, I have not seen the film in question, but it sure seems like most of thos Honest Trailer could apply even to the first film. I know Honest Trailers pokes fun at any and every film, even ones I love, but it's usually obvious when a film has an overabundance of stupidity to be made fun of — and, well, let's just say it's quite obvious here.
I know I have at least a few in my audiene who care about such things, so be warned that this trailer has a few crude references in it and one of them comes up almost right away.