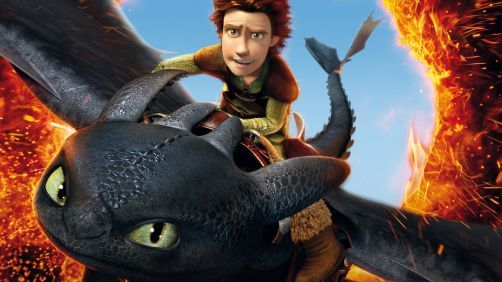 Tim Ryan — RottenTomatoes
When How to Train Your Dragon became a runaway critical and commercial hit, it helped to quiet the contention that DreamWorks was simply a second banana to Pixar. Happily, critics say the inevitable sequel lives up to the high standards set by its predecessor—it's exuberant, ambitious, and visually striking.
Good to hear. I'm on vacation this week and had some traveling over the weekend so I haven't had a chance to see it yet. I plan to see it with my kids (7, 5, and 3) later today.
It is unfortunate though that the box office is not looking good for this film at the moment. Or, at least, it's not what I would have expected. Right now 22 Jump Street is ahead:
22 Jump Street
Domestic: $60,000,000 (74.4%)
+ Foreign: $20,600,000 (25.6%)
= Worldwide: $80,600,000
How to Train Your Dragon 2
Domestic: $50,000,000 (65.7%)
+ Foreign: $26,100,000 (34.3%)
= Worldwide: $76,100,000
I believe I said I was going to rage quit if this happened so, it's been nice knowing you guys…