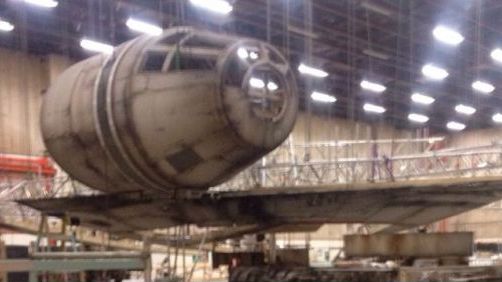 TMZ.com
Brace yourselves Nerf Herders ... TMZ obtained a photo of what looks like the beginning stages of Han Solo's famous spaceship the Millennium Falcon!!!

Sources close to the Rebel Alliance tell us the pics were taken inside an uber-secret location in the UK—where different set pieces, props and creatures are being constructed.
This is actually, really happening you guys!