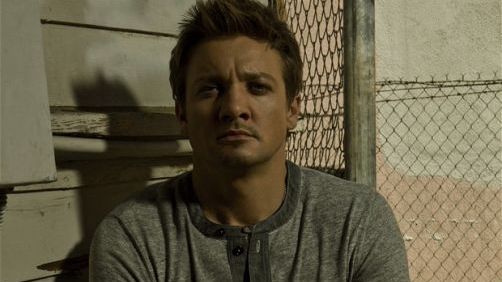 Alex Maidy —  JoBlo
When MISSION: IMPOSSIBLE - GHOST PROTOCOL hit theaters in 2011, Tom Cruise was partnered with then up and coming star Jeremy Renner as part of his IMF team. After the success of that film, the inevitable sequel was announced. While we know MISSION: IMPOSSIBLE 5 is slated to hit screens next year under the direction of Christopher McQuarrie, no stars have been announced outside of Cruise himself.

In a recent interview with Yahoo, Renner was asked about his upcoming guest appearance on the sitcom LOUIE and if he plans any other small screen gigs in the future. Maybe even a turn on the second season of TRUE DETECTIVE.

It's kind of unlikely. In fact, I'm kind of strapped time-wise doing AVENGERS 2, and MISSION: IMPOSSIBLE 5 is rearing its head, and then they want to do another BOURNE movie. It's unlikely I can find the time right now. And that's all right. It's just really high-class problems — pretty awesome to have. Even if I really wanted to do it, which I don't, I couldn't.
A couple things:
First of all, I liked both Renner and Paula Patton in Ghost Protocol; It would be nice to have both of them come back. The thing is, up until now, Tom Cruise's Ethan Hunt has been the only consistent character in the franchise. Sure they brought Luther back in the third film, but he wasn't in the second one. It seems like there's been a cast shake up with every film. Ethan Hunt goes to bat for a girl in film two, and he's with a totally different girl in film three. I'm just saying, the whole things is a bit of a casting mess. It would be nice to see some consistency there.
The other thing is the Renner also mentions that "they want to do another Bourne movie." That's weird because after that horrible Bourne film they made with him on the last outing — you know, the one that doesn't even have Bourne — I thought they scrapped all that. I only have three words to any more Bourne without Bourne: DO. NOT. WANT!