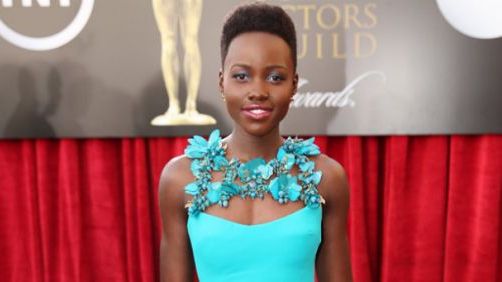 Russ Fischer — /Film
Those who were upset that the first big wave of Star Wars Episode VII casting did not include more women can breathe a bit easier. Lupita Nyong'o (Non-Stop, and winner of the Best Supporting Actress Oscar for 12 Years a Slave) and Gwendoline Christie (Game of Thrones) have just been added to the cast.

Both women have been tipped for roles in the film, and they are both excellent additions to the cast. Lupita Nyong'o proved her abilities as a powerhouse performer with gut-wrenching scenes in 12 Years a Slave, for which she took home an Oscar.
In other words, everybody chill, you guys, J.J.'s got this.