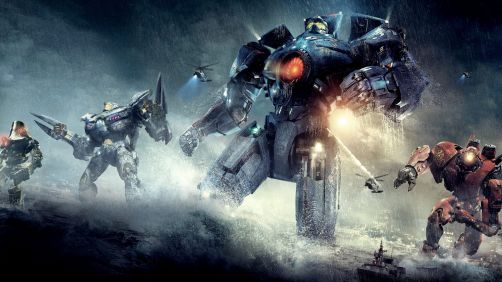 Kevin Jagernauth — The Playlist
Universal has now slated "Pacific Rim 2" to hit theatres on April 7, 2017. Yep three years from and four years after the first movie. There are no plot details yet, but a couple weeks back the director promised all new thrills. "I'm going for very new, very crazy ideas on the second one, which are very different from the first one—but you will get really great spectacle," he said. Oh, that's not all.

An animated series, set in the same world, will arrive on the small screen before the followup lands at the multiplex.
Yay for Pacific Rim 2, it should be good. The animated series however, I'm not so sure about.