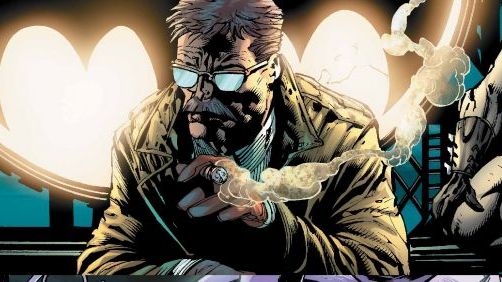 Isaac Feldberg — We Got This Covered
Zack Snyder is hard at work right now on Warner Bros.' hotly anticipated Batman V Superman: Dawn of Justice, a blockbuster which appears to be primed to include just about every DC Comics character under the sun. Now, we're hearing from fansite Batman-on-Filmthat Commissioner James Gordon might be making an appearance as well.

Surely it's not unreasonable to think that one of Batman's closest allies will show up in Dawn of Justice. And that's exactly what B-o-F has heard from one of its longtime sources.
I mean, why not, right? It's all good. We'll just throw a little bit of this and a little bit of that at it. It's like throwing spagetti at a wall and seeing what sticks.
Also, I still cannot stop saying "Batman V" in my head every time I see that title before I correct myself. Every. Time. What an awful title.