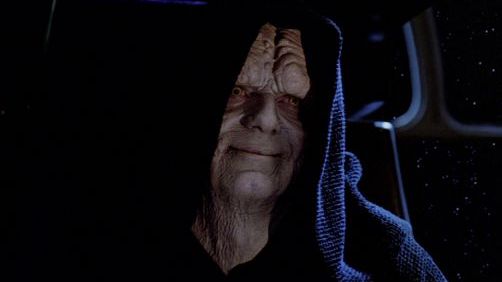 Germain Lussier — Film
This might be total BS. We're going to be honest about that. But reading this new information was interesting and fun, and even if it may not be true, why deny you the same joy? Let the Star Wars speculation continue!

As you all know by now, we know nothing of the plot to Star Wars Episode VII. We know the original characters are back, thirty years have passed, and some younger actors play new characters. That's it. We can safely assume there will be Jedi, but there's no real pulse on the bad guys. You see, at the end of Return of the Jedi, Luke Skywalker defeated the Sith, returning balance to the Force. However, characters revealed in other canon stories (mainly Star Wars: The Clone Wars and Star Wars Rebels) could potentially still be around. We simply don't know.
Click through for the rumor. Complete speculation and rumor, but fun none-the-less. It's a time honored tradition!