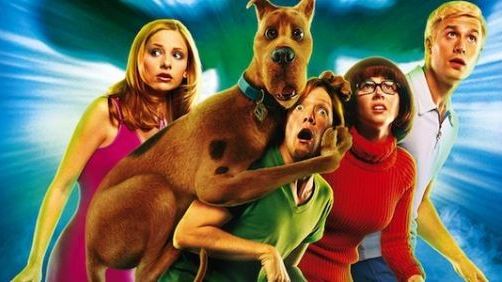 Kevin Jagernauth — The Playlist
There was once a time when Freddie Prinze Jr., Sarah Michelle Gellar, Matthew Lillard and Linda Cardellini were deemed the right fit for a "Scooby-Doo" live action reboot. The results were actually pretty good (financially anyway), with the movie taking over $275 million worldwide. But by the time "Scooby-Doo 2: Monsters Unleashed" came around (both movies penned by "Guardians Of The Galaxy" director James Gunn, FYI), audience interest had cooled, and the sequel committed the cardinal sin of earning less than its predecessor. And thus a movie franchise was dead. At least until now.

Warner Bros.—barely a week after Casey Kasem, the original voice of Shaggy, is in the ground—have announced a new live action reboot of "Scooby-Doo." Randall Green will be tasked with writing the script that makes Fred, Daphne, Shaggy and Velma interesting for a generation who have no context of what a Mystery Machine is or what it does.
I have three reaction to this news. The first one is "no." The second one is "HECK NO!"
The third one is a little more level headed, and that is, I had not realized that Sarah Michelle Gellar was in a Scooby movie, which is just hilarious since Buffy and her friends were often referred to as the "Scooby gang" in Buffy the Vampire Slayer.