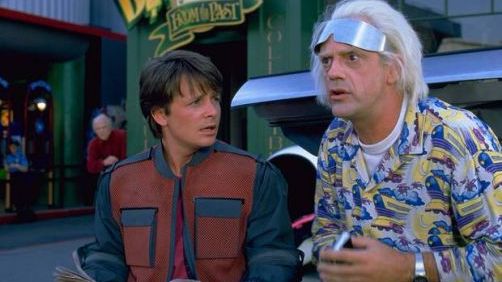 Louise Jury — London Evening Standard
Key scenes from Back to the Future will be recreated at a secret location in London this summer for epic screenings of the time travel movie.

Organisers of the next production in the Secret Cinema presents… brand will build the entire town of Hill Valley, California, where teenager Marty McFly, as originally played by Michael J Fox, embarked on his dramatic journey from 1985 back 30 years to when his parents were young.

A time machine modelled - like that in the film - on a DeLorean DMC-12 will be on hand to help transport audiences between the different time zones through secret alleys and entrances to the town.
Seems like a pretty cool deal. I expect Chad to be making a trip to London now.