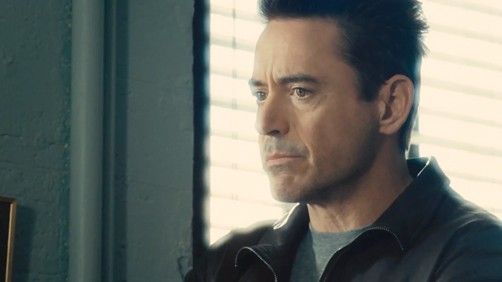 Everyone wants to see Iron Man (a.k.a. Robert Downey Jr.) suit up for another Marvel film. Personally, I would enjoy more super hero stuff with Downey, but I'm more interested in the rest of his career.
Mr. Downey and his wife co-produced their very own drama that hits theaters this October 10th. It's The Judge, the story of a scrupleless lawyer (Robert), his judge father (Robert Duvall), and a tumultuous trial that charges not-so-dear-old-dad with murder. The Judge also stars Billy Bob Thorton, Leighton Meester, and Vera Farmiga.
Robert had some nice things to say about his film on Facebook:
Susan and I are delighted that this wound up being the first movie produced through our Team Downey production company at Warner Bros.," Downey wrote on Facebook. "It's a drama with lots of heart and wit. Might be the best thing I've been part of yet … beginner's luck, perhaps.
I think the trailer speaks for itself. Robert and Robert should make a good father and son anti-team. The themes address some real gray areas in America's court system.
And we want to believe, when we grow up, that we can put childhood behind us—that the past is in the past. The reality is, great men face their fears and the emotional chaos of their youth, then overcome the evil with good. The interesting part is doing that in seemingly impossible circumstances, like the one in The Judge.
(Via Huffington Post)