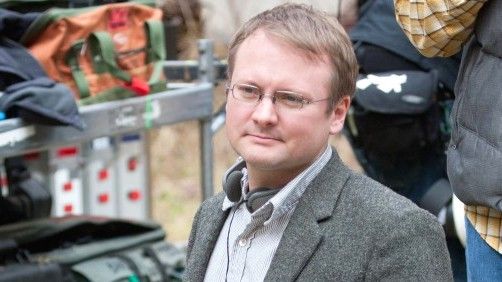 Drew McWeeny — HitFix
Star Wars: Episode VII, directed by J.J. Abrams, is deep into production. It's scheduled for a December 2015 release, which leaves little time in production years to complete one of the greatest film epics of our time. J.J.'s is a monumental assignment.
But if that were not enough, Disney and Lucasfilm have publicly declared they will release another Star Wars film every year for the foreseeable future. That means Star Wars: Episode VIII must be scripted at this very moment, or very close to it. That gives them 1.4 years to finish Abrams' and 2.5 years to make the sequel from start-to-finish!
Should we fear that Lucasfilm is out of control? That they are pressing themselves too hard for an absurd release schedule? Maybe. The great news is that Episode VIII couldn't be in a more capable director's hands. Director Rian Johnson is slated to lead the next two sequels to Abrams' movie.
Rian is best known for Looper, the trippy 2012 time traveler sci-fi action/drama starring Joseph Gordon-Levitt and Bruce Willis. Rian wrote and directed Looper.
The interesting thing about "Star Wars" movies is that Lucasfilm is going to be making so many of these that there's going to be something of a television atmosphere to it, and I don't mean that in any sort of derogatory way. At this point, there should be no stigma at all about television considering the way something like "Game Of Thrones" or "Breaking Bad" or "The Walking Dead" look and the way they dig deep into character and theme. What I mean when I say that is that a show like those shows creates a world that each new director steps into for their episode, telling a story set against this larger canvass. Their job isn't to build the entire thing from scratch, but more to make sure that this particular chapter is told in the best, most complete way possible, and I think it's quite telling that some of the finest episodes of "Breaking Bad" were directed by… oh, yeah… Rian Johnson.
I heard this excellent interview with Rian not too long ago, and it's clear to me he will suit the Star Wars franchise. I have almost more hope for his installments than J.J.'s.