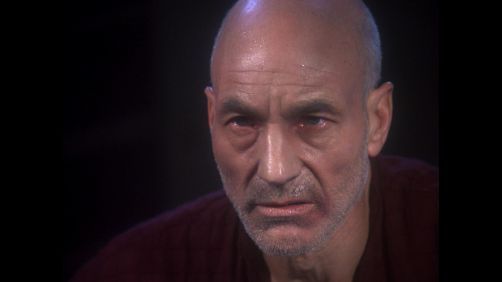 Matt Wright — TrekMovie.com
Season 6 is arguably the best season of TNG. The writers that we associate with TNG's better episodes were all present, the production staff had TNG down cold, the visual effects were at their peak technologically, and the episodes covered a diverse group of subjects and genres. Read on to see how the season looks re-mastered and details of the treasure trove of deleted scenes the CBS Digital team were able to find, available June 24th in North America.
I can't wait to get my hands on all these remastered episodes. Unfortunately, I think it will be a long time as my budget just can't afford the purchase of all these sets… again. But I love TNG a lot and I like what I've seen so far.
And I think I would have to agree that Season 6 is, overall, the best season of the series. Here are some of the highlight episodes, to me anyway:
As with all TV series, there are some mediocre episodes sprinkled throughout, but there are many good episodes, and certainly even more than I mentioned here. Anyone interested in Star Trek in the slightest should certainly watch this season. And now in it's remastered glory, the watching is all the more mandatory.