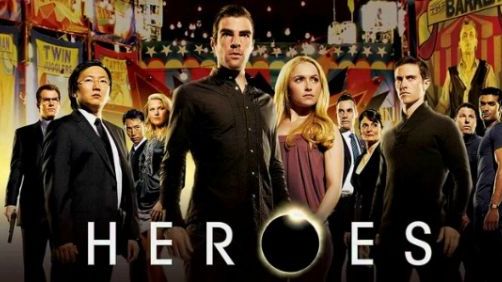 Tor.com
Despite the reboot premiering sometime next year according to plan, Kring was still pretty vague on details. "It takes place in a post-season 4 universe," he said. "So it will tie into some of the ideas that were left dangling."

And yet, it'll also be treading new ground, through the introduction of an almost entirely new cast. Kring explained that they wanted to bring back a few of the core characters "really only to give a sense of continuity and a tether to the original world." They've signed on Noah Bennet (Jack Coleman), the man with the horn-rimmed glasses, "because he was a character who had a spine through the series that allowed you to meet new characters."

Knowing that key actors from the original series—Zachary Quinto, Ali Larter—couldn't sign on because of busy schedules and the desire to not revisit these characters makes it easier to fathom why the showrunners are going with a character with the most ties to everyone.
I actually really liked Heroes. I know a lot people didn't like it after season 1, but I really enjoyed the whole show over all. At the same time, I'm not sure what the draw of this new show will be. I really liked the characters of the original Heroes so they're going to have to work hard to draw me in with this new series and presumably new cast of characters.