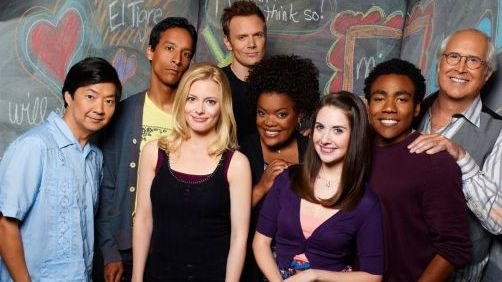 Kevin Jagernauth — The Playlist
While Yahoo has been producing modest amounts of exclusive video content (such as the underseen faux reality series "Burning Love"), the tech giant is set to challenge the likes of Netflix and Amazon in the "prestige tv" sweepstakes . At the end of June, Yahoo swooped in and saved "Community" from disappearing forever by ordering up a sixth season, and it wasn't long before movie talks emerged. But will the company squander its most high profile programming asset by presenting it in a week-to-week schedule that viewers (especially online) have long abandoned?
Squander its programming? I don't think so. This is a different approach, but it's actually more in line with what I want. I have never watched more than a few minutes of Community because it's just not my kind of show. But the way they are approaching this is exactly what I wish we had with House of Cards. The "all at once" approach makes it really hard to have a cultural conversation where every week you talk about the new episode with your friends and co-workers. Now, many binge watch all episodes with no sleep, and then some of us sane working class people can't do that. Then no one is on the same page, stuff gets spoiled, and the experience is not quite what I want.
So this is more in line with what I would like to see. It's still on-demand and I don't have to sit down at a certain time and watch pre-programmed content, but it's still metered and measured in a way that makes for a better experience. That's my opinion anyway.
So what do you Community fans think?