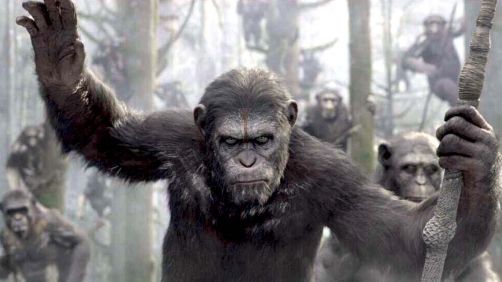 Kevin Jagernauth — The Playlist
Feeling very confident, 20th Century Fox has started showing it early to critics and the first wave of reviews have come in, and they are almost unanimously positive. If Rupert Wyatt's "Rise Of The Planet Of The Apes" showed that the franchise could updated, taken seriously and deliver the blockbuster bang audiences now expect, Reeves seems to have taken it to the next level. It's still about two weeks before it will land in cinemas, but Fox will be going in with some pretty terrific buzz ahead of the opening. But enough from us, here's what critics and sites had to say. And believe it or not:
This is very encouraging and I'm looking forward to a great Sci-Fi epic that is engaging and smart.