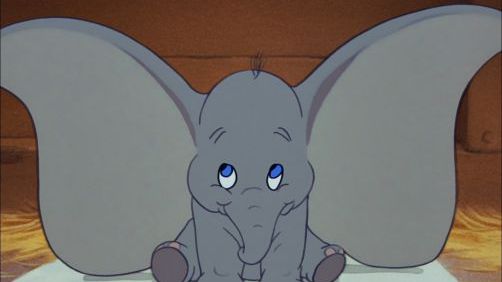 Marc Graser — Variety
Disney is developing a live action "Dumbo," based on the animated classic of 1941.

"Transformers: Age of Extinction" scribe Ehren Kruger is writing the script that will build a family tale around the circus elephant who is ridiculed for his enormous ears and learns to fly through the help of his only true friend, a mouse.

The toon was Disney's fourth animated film after "Snow White and the Seven Dwarfs," "Pinocchio" and "Fantasia." It's also one of Disney's shortest animated film at 64 minutes.
Wow. "Dumbo" seems to be the correct title for this live action film. What is the deal with turning these animated classics into live action these days anyway?