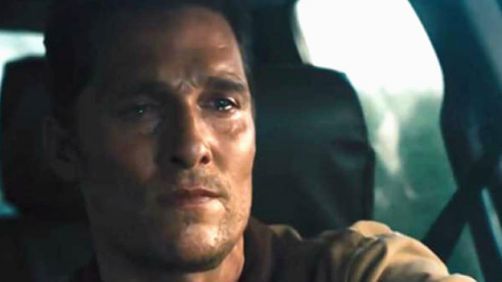 Russ Fischer — /Film
We've told you about the Comic Con debut of Matthew McConaughey and Christopher Nolan, who took the stage in Hall H today to discuss their upcoming film Interstellar. While seeing Nolan field a few questions was a treat, the two also brought along a new Interstellar trailer.

We don't have that trailer to embed, as it won't be shown to the general public for a while yet. But we'll tell you a bit about what it contains, after the break.
Click through for the full description. This is Nolan we're talking about so I expect it to be good, if a bit self serious. I have yet to be completely captured by this upcoming film, but I am interested of course. I think I just need a bit more information and I'm hoping that when they release this trailer to the public, that will be what I need to really get me interested in it.
If you'd like to read more from Christopher Nolan and Matthew McConaughey, click through to this article as well.