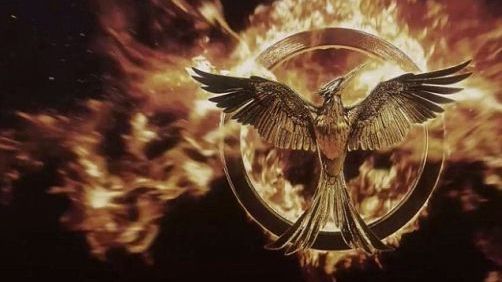 This is one of the films this year that I have more excitement for. I'd say my levels of excitement are approaching the same amount as my excitement for Days of Future Past in fact. Part of that is because Francis Lawrence's Catching Fire was so, SO good. And now he's back to bring us more awesomeness. Part of it is also something to do with the fact that this is literally some of Philip Seymour Hoffman's last work. I'm susceptible to that sort of emotionalism, no doubt.
But the other part of this equation in my excitement is that I genuinely like the story, and I really like what they're doing with the marketing for this film in particular. For those of us who have read the books there's an extra level of awesomeness to the release of the couple of teaser videos in the form of commercials from the Capitol. But I think the marketing works well even for those who are uninitiated, which is definitely important.
This new teaser is really the first look we get at real film footage though, and my excitement has not been dampened because it looks really good. Have a look.