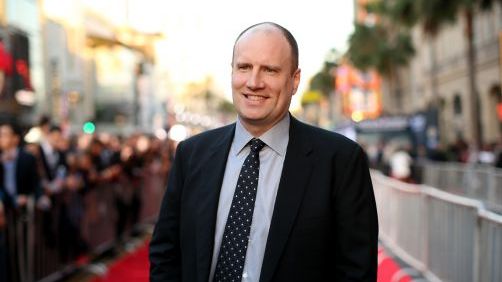 Kevin Jagernauth — The Playlist
While Kevin Feige has enough to talk about when it comes to the forthcoming "Guardians Of The Galaxy," it seems much of his press time of late has been spent explaining what the heck has been going on with "Ant-Man." And then over his shoulder are his rivals at D.C. Comics who coming hard in 2016 with "Batman v. Superman: Dawn Of Justice." But Feige feels no ill toward his fellow purveyors of comic book cinema, and he credits the success they've achieved so far.

"I don't think it is quite far to say DC is finally getting their act together. 'The Dark Knight' movies were rather successful and genre-defining, they altered the genre in big ways. So I think there has always been competition that way. I mean 'Iron Man' was the number one movie of 2008 until 'The Dark Knight' came along, and I loved it, frankly. I love that the number 1 and the number 2 movies of that year, and it has happened a number of times since then, being comic-book movies, even if it wasn't one we made," Feige told Empire.
I'm not loving much of what D.C. is doing right now personally, but I really love Feige's perspective on this, and frankly, it's the right perspective. If they both do well everyone wins. This is not a winner takes all kind of thing. Plenty of people are going to see both D.C. comic book films and Marvel comic book films and love them. And I love that Feige acknowleges the success of The Dark Knight Trilogy and understands how groundbreaking and enabling it was. I don't think it's too much of a stretch to say that it has enabled the comic book movie industry to be what it is today.