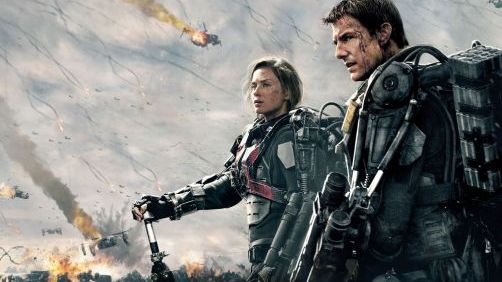 Edge of Tomorrow was a pretty fantastic film (my review here, and Chad's and my podcast review here), but it just didn't seem to have a lot of steam at the box office. This has been a great source of distress and discouragement to me about the state of cinema in general. When great films come out and movie goers do not see and supporr them, we all loose.
Well, turns out, while it's still not the biggest hit here in the U.S., overseas it has had a very different life — raking in $256 million so far. That brings the worldwide total up to $350.4 million. As much as I complain about sequelitis in Hollywood, I do not think sequels are never warranted and would love to see a fantastic sequel to a fantastic film.
Here's Lucas Shaw from The Wrap talking about it.