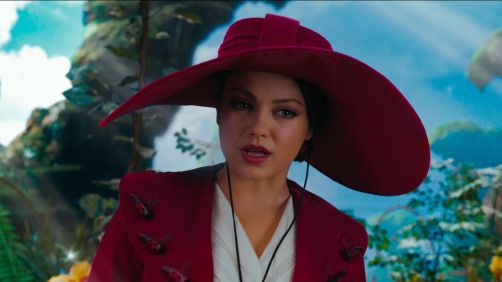 Hilary Lewis — The Hollywood Reporter
Mila Kunis' new film, Jupiter Ascending, won't hit theaters until next year, after it was recently pushed back from its original July 18 release date. But by the time she's gracing the big screen with co-star Channing Tatum, Kunis may be taking a break from acting.

The actress, who's currently expecting a baby with her That '70s Show co-star fiance Ashton Kutcher, tells W Magazine that she'll be a "full-time mom" after her baby's born — for a year at least.
I normally don't comment on or post stuff like this when it comes to stars day to day lives because I find it both a little boring, and a little creepy that so many people are obsessed with the lives of these movie stars. But, I did just want to take the time to say, good for her. Being a parent is a great thing and I know my wife loves being with our children as a full time mother. It's not particularly a popular thing these days and I think it's great that Mila is taking a year off to be with her newborn.