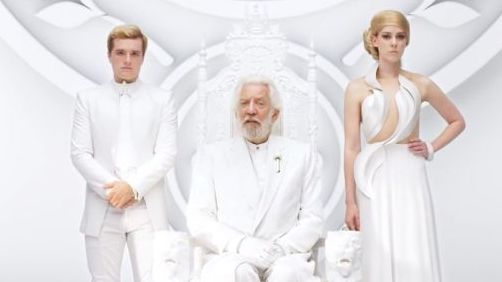 Those of us who have read the books will know exactly what is going on here, but that doesn't make it any less fun.
This is the second teaser transmission from Panem, but this time, they aren't able to maintain control over the broadcast. Someone is hacking the Capitol's feed from District 13 with a message for the masses: THE MOCKINGJAY LIVES! (duh)
Peeta is also here in this video as before, but now we also have a new face: Johanna Mason (Jena Malone) who doesn't looks especially pleased to be a part of President Snow's address to the nation.
Mockingjay, Part 1 will be coming to theaters on November 21, which is about 19 weeks away… not that I'm counting or anything.