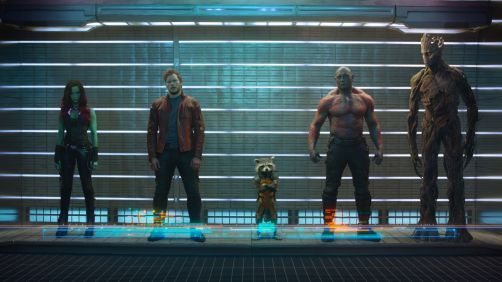 John C. Reilly showed up on Letterman recently, and he came bearing a gift, a clip from the upcoming Guardians of the Galaxy... allegedly anyway.
Reilly is playing a law enforcement officer who has the unique pleasure of arresting and locking up the afore mentioned Guardians. Apparently, according to Reilly some of the acting was difficult because a lot of the film is apparently fictional and in front of a green screen (who knew, right?).
Take a look at this clip and I think you'll be intrigued by the upcoming film…
But seriously, though, the real Guardians of the Galaxy is coming out this weekend and I couldn't be more excited!