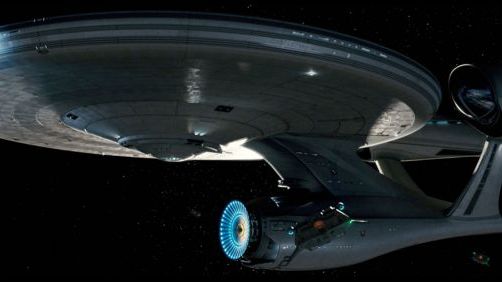 TrekMovie.com
Well, fans are a little bit nutty, so I have got to be careful with what I say, but I can tell you that it definitely takes place in [deep] space. They're finally on their five year mission and that hasn't been the case in any of the previous movies. The first two movies are set up to where the original series started. Now when you watch this movie, hopefully, you will see that Kirk, Spock and Bones and Scotty, Uhura, and Chekov are very close to the original characters that you saw in the original series and from [there] they're going to hopefully discover some stuff that you haven't seen before.
Sounds good to me. Star Trek Into Darkness was great on several levels, but I'm ready to dive into a little more of what Trek used to be. The original series films all felt very Earth based — Literrally, Earth is very prominent in every single film. In the original series, I can count on one hand the times that we saw Earth. So I think it will be great to get back into a place where Enterprise and her crew are far away from Earth and out there doing stuff in the galaxy.
It looks like I may direct it; I am in the middle of proving to Paramount that I am the guy for the job.
If he can avoid the lens flares, I'm in.