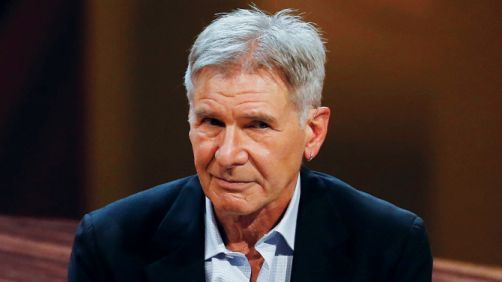 Devin Faraci — Badass Digest
Buried at the bottom of a casting announcement on StarWars.com - announcing two unknowns hired for unkown roles - comes the latest update in the Harrison Ford Leg Saga:

In August, the team will take a brief two-week hiatus while adjustments to the current production schedule are made as actor Harrison Ford recovers from a leg injury. Harrison is doing well and is looking forward to returning to the set soon. Shooting remains on track to wrap in the fall with the film scheduled for release on December 18, 2015.

How weird is it that they just say 'leg injury?' It's all part of the spin - by downplaying the severity of the injury (it's a straight up broken leg) they downplay any chance of the film being delayed.
There we have it, the official word. The way I've got it figured, that means he's not currently available, and they're doing whatever they can in the mean time. And they figure they'll run out of things to do before the doctors let him return so they have to take two weeks off in August when they run out of stuff.