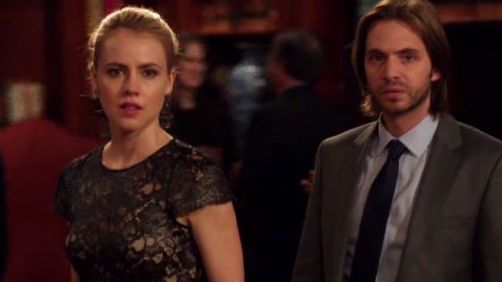 I really didn't like the film Twelve Monkeys starring Bruce Willis. So color me a little bit skeptical about this TV series. I felt like the film had no story to tell, no real moral to convey, and no interesting characterization. I know people are going to argue this with me, but when you stop and think about it, I think you will know, deep down in your heart, that I am right.
So I watched this trailer with quite a bit of skepticism. But I do think this looks far more interesting and enjoyable than the film. I doesn't look like it's going to tell much of the same story as the film for that matter.
THR reports that the producer of the show had this to say:
"It's a complete reimagining," co-executive producer Terry Matalas told reporters Monday at the Television Critics Association summer press tour. "We were all big fans of the original film and had a deep love and respect for the material. We didn't want to just redo what the movie does."

"This isn't a cover band of the film," added star Amanda Schull. Co-executive producer Travis Fickett echoed that sentiment: "It doesn't make sense to tell the same story again."
As far as I'm concerned these are good things. That does not mean I think this show looks great. Indeed, it looks like this show will have it's very cheesy moments, and I'm not sure what the point is yet. It also looks very cheaply made in several places in the trailer. Couple that with the fact that the show is coming to the SyFy channel, which has consistently canceled all the shows that I have loved and persistently shunned any semblance of good Sci-Fi lately, and I don't really think that we have a winner here. But, I suppose we should at least give the show a chance.
It will air in January of 2015. Here's the trailer.