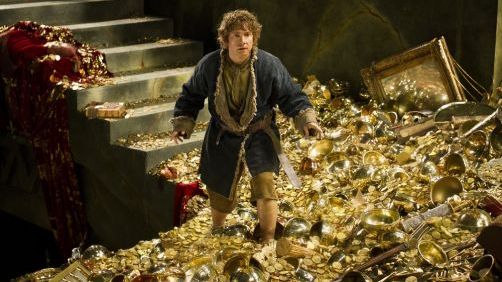 Coming on December 17 of this year, Peter Jackson will prove yet again that a little restraint, a little bit of a limitation, and healthy dose of humility would have gone a long way toward helping The Hobbit trilogy be so much better. There is just no reason this story should ever have been three films. One would have been the perfect length. But the money making machine must have gone on.
I don't think Peter Jackson has reached Michael Bay standards of excess by any stretch of the imagination, but it does feel like he's leaving behind the artistry and well crafted filmmaking of The Lord of the Rings.
Here too, if this trailer is any indication, it looks like we're going to get yet another inconsistent round of CGI. While in the previous film, things like Smaug looked fantastic, so much of the other CGI was a mixed back. Much of it looks too clean and computer generated. The Lord of the Rings while not up to today's standards perhaps, was ground breaking. And somehow, they were able to infuse it with much more realism. Every time I see a CGI army on screen in The Hobbit, it looks so fake.
But, if you're looking forward to this film and excited about this trailer, don't let me dampen your spirits too much. I can only tell you how I feel about it. You'll have to make your own mind.