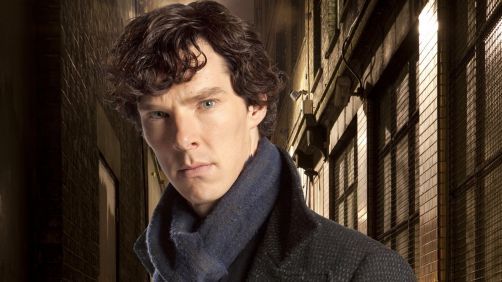 Craig Flaster — MTV.com
But finally, Cumberbatch broke out the big guns, with absolutely spot-on, terrifying, wonderful impressions of Jar-Jar Binks and Gollum, hitting two huge Comic-Con franchises.

Making the experience more surreal, MTV News' own Josh Horowitz put in his own Jar-Jar impression, as the two had a Jar-Jar conversation that might make you go mental (in Cumberbatch's words) if you watch it too much.
Yes, well all hate Jar-Jar here and everything, but this is Benedict Cumberbatch doing impressions and it's just as great as you think.