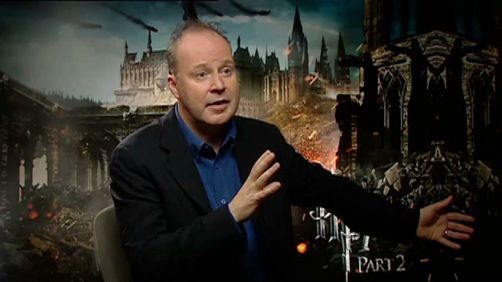 Kevin Jagernauth — The Playlist
Never say never. After four films in the world of "Harry Potter," David Yates seemed to have moved on. He's now directing "Tarzan," and was involved in the early stages of the FX series "Tyrant." But it appears J.K. Rowling has worked her magic on him once again, as Yates is going back to the world of wizards.

THR reports that Yates will direct Potter-world film "Fantastic Beasts and Where to Find Them." The new trilogy-spawning series focuses on Newt Scamander, with the story taking place seventy years before Harry even comes into the picture.
I seem to recall David Yates saying he was not interested in returning to the world of Harry Potter, but I can't find that quote so maybe I dreamt it. This isn't the worst news in the world. He did fairly well with the last 4 films in the Harry Potter series — for the most part. In any event, we'll see if he has more Potter in him.