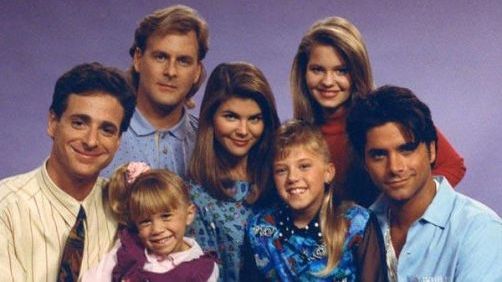 Peter Sciretta — /Film
Warner Bros. television is considering a possible reboot of Full House, the popular ABC television sitcom which ran 1987 to 1995. The reboot would bring the Tanner family back to television with new episodes which would even include some of the original cast.

The news comes from TV Guide, which reports that John Stamos, who played Uncle Jesse on the show and has an ownership stake in the series, is leading the charge to make the new show happen.

Original executive producer Bob Boyett and creator Jeff Franklin (who's writing the new version) are actively involved. Candace Cameron Bure (D.J.), Jodie Sweetin (Stephanie) and Andrea Barber (Kimmy) are on board, while Bob Saget (Danny) and Dave Coulier (Joey) are also involved in some way.
This seems like a bad idea. I mean, don't get me wrong, I loved the show back in the day and have very fond memories of it. I just don't know how a restart (not a reboot) of the show will be any good so many years later. What thread to you pick up? It won't be the same show, the culture is completely different, and frankly, I don't think I would like the stories they would want to tell in today's world. I'd rather keep my happy memories of the show and its characters.
But and however, if they bring the show back, I want them to bring Uncle Jesse's hair back!