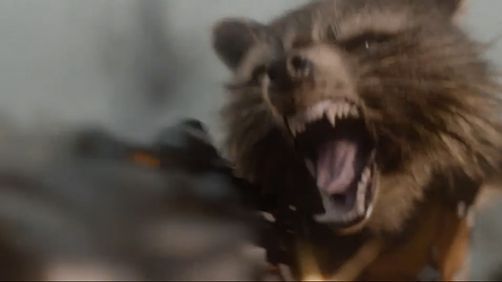 Kevin Jagernauth — The Playlist
So, where do we start? Marvel's "Guardians Of The Galaxy" came into the weekend with good tracking numbers, with many expecting it to come near or even modestly past the previous August weekend record holder, "The Bourne Ultimatum," which opened to $69.3 million in 2007. But no one expected this.

'Guardians' took a staggering $94 million this weekend, becoming the third biggest opening of the year (behind "Transformers: Age Of Extinction" and "Captain America: The Winter Soldier"), and it also tallied $66.4 million overseas, for a total worldwide haul of $160.4 million. Not bad for a movie budgeted at $170 million. With an A-grade CinemaScore, and a quiet month of competition ahead, if 'Guardians' holds steady, it has a strong chance of cracking the magic $250 million domestic, which no other movie has done yet this summer so far (though 'Age Of Extinction' is on its way). In short, this is a huge opening, and Marvel knew they had something potentially big on their hands, so good on them for already setting a sequel for 2017 and developing an animated series too.
It was a really good film and well deserves the success. Though the fact that a Transformers film is considered in the same league as this one makes me cry a little. But in any event, well done, Marvel!