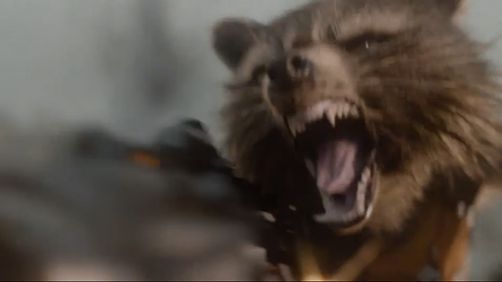 Nina Terrero — Entertainment Weekly
Disney's Guardians of the Galaxy was the top-grossing film of the weekend, beating out a trio of new releases—and in the process, becoming the No. 3 movie of the year and the highest earner of the summer with nearly $252 million.

The Marvel Studios-produced film—starring Chris Pratt, Zoe Saldana, Vin Diesel, Bradley Cooper, Dave Bautista and Lee Pace—has now grossed $251.9 million since its stateside release four weeks ago, outpacing films like Transformers: Age of Extinction ($251 million), Maleficent ($237 million), X-Men: Days of Future Past ($232 million total domestic gross), Godzilla ($201 million) and Neighbors ($150 million).

Guardians has earned nearly $500 million globally, and with upcoming releases in key territories including Japan and China, the film is poised to become Disney's top film of the year.
This makes me very happy seeing as Guardians was a pretty good film. I don't know if I would say it was better than Days of Future Past, which Guardians has now surpased domestically. But neither film is doing poorly. It does upset me that Age of Extinction is doing so well, which indicates that people have no taste. But whatever.