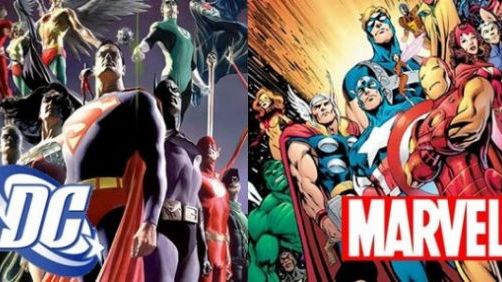 If you needed any more evidence that the D.C. comic film universe is in shambles, you need look no further than the infographic below. I have made my disdain for the current state of D.C. no secret, but man does this look bleak. I have no confidence AT ALL in the one film on the D.C. side of the graphic, and I have virtually zero interest in any of the upcoming untitled films. On the other hand, the only ones on the Marvel side that I have a complete lack of faith and interest in are the Sony produced films.
Speaking of which, this infographic dis identify which studio the upcoming films belongs to and whether they are from Marvel Studios (and therefore part of the Marvel Cinematic Univers), or from one of the other studios. Even if you only look at the Marvel Studios films, it's such a better outlook than D.C. it's not even funny.
Check out the graphic and click it for the full size version.