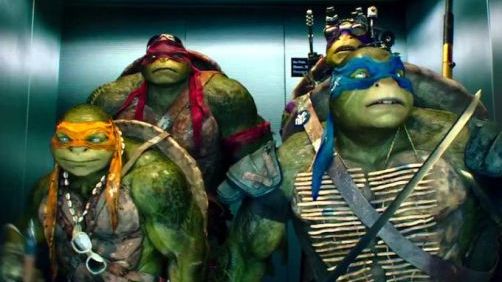 Kevin Jagernauth — The Playlist
'TMNT' proved that a familiar property will motivate ticketbuyers, earning a whopping $65 million in its opening weekend. Of course, a sequel will follow…

THR reports that Paramount has re-upped screenwriters Josh Appelbaum and Andre Nemec to pen "Teenage Mutant Ninja Turtles 2" (or whatever it will be called). This is no "wait-and-see-how-the-script-turns-out" scenario, as the studio has also stamped a June 3 2016 release date for the movie.
I think I'm going to be sick…