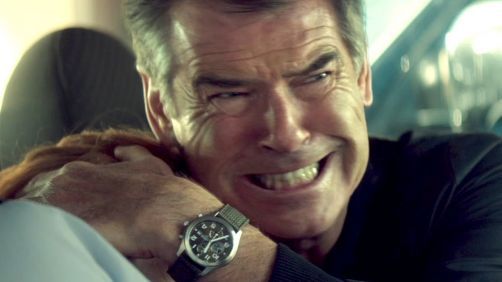 Kevin Jagernauth — The Playlist
Quick! Tell me who stars in "The November Man," what the plot is and when it opens! Nope, you can't use IMDb. C'mon, try a bit harder than that, because Relativity really thinks you want to see this movie, to the point where they've already started work on a sequel.

Yep, after the film's star Pierce Brosnan apparently spilled the beans on "The Tonight Show with Jimmy Fallon" by saying, " 'The November Man' is an iconic, tough character and I am excited to partner with Relativity to continue to bring him to life," the studio confirmed (sorta cagily and not with the most forceful conviction) that they are eager (sort of) to bring the titular character to the big screen once again.
I mean, I'd definitely like to see the film, but I think it's a bit early to be planning a sequel. Of course, as noted by Jagernauth, they were a bit cagey about it.