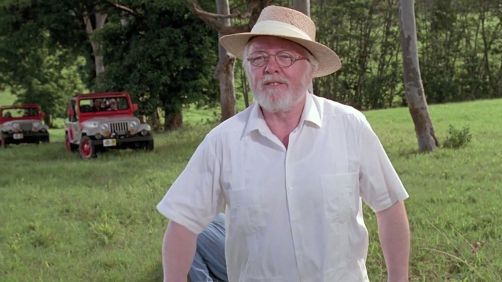 Nina Terrero — Entertainment Weekly
English actor-director Richard Attenborough died Sunday, his son Michael told the BBC. He was 90.

The Cambridge, England, native made his film debut at 19 in the 1942 war film In Which We Serve, which was later nominated for Best Picture at the 1943 Academy Awards.

Over the course of the next 60 years, Attenborough appeared in more than 70 films, including Brighton Rock, The Great Escape, and The Sand Pebbles. He also appeared in a number of family favorites such as Doctor Doolittle, Jurassic Park, The Lost World: Jurassic Park, and played Kris Kringle in the 1994 reboot of Miracle on 34thStreet.
Not at all to belittle anyone's death, but this is far less shocking at his age of 90 than some of the recent younger deaths we've experienced in the film world lately. That said, he's sure been in a lot of very recognizable films over the years and he will surely be missed.