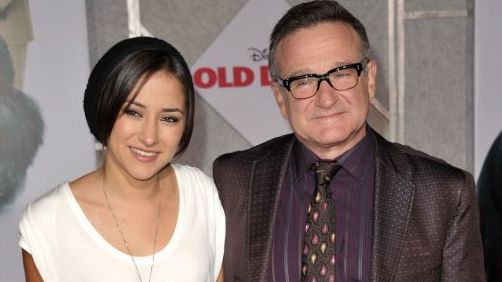 Doug Gross — CNN
Zelda Williams abandoned her Twitter and Instagram accounts Tuesday after saying at least two people were sending her Photoshopped images of her father's dead body and other disturbing messages—some blaming her for father's death.

"I'm sorry. I should've risen above," she wrote in her final tweet. "Deleting this from my devices for a good long time, maybe forever. Time will tell. Goodbye."

The episode proves that, with the anonymity of the Internet, some people will be horrible no matter the situation.
Ahh the depravity of humans. She's grieving the loss of her father, good grief. There are times when I hate the Internet, and this would be one of those times. The poor girl deserves to grieve in peace.