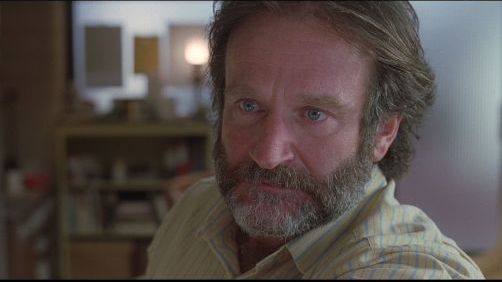 Russ Fischer — /Film
Robin Williams was found dead today, report authorities in his home town. The report of Williams' death comes from the Marin County Sheriff department. The department released a statement saying that authorities found Robin McLaurin Williams unconscious and not breathing inside his home in Tiburon, CA, and that he was pronounced dead this afternoon. The report says that suicide is suspected, but a true cause of death has yet to be confirmed.

Williams was equally known for his manic comic energy and his ability to portray heavy dramatic roles. He was an uncanny chameleon, mimic, and clown, able to channel whole characters in a single affectation and statement. When Williams' first stand-up specials hit, they were unlike anything else. His best comedy had the same effect as great pop songs: Williams would riff on a line or character in a way that stuck that thing in your head forever. Nearly every comedian relies upon language, but Williams could dance around words like few others.
Man, this is so sad. It's one of the dangers of following the movie business I suppose. You come to like people, sometimes you think you even know them a little from afar, and as can happen in this life, they leave us. Robin Williams departure from us is sad on many levels. I shall certainly miss him. His career was filled with several great films. Obviously the highlights are Good Will Hunting, Dead Poets Society, Aladdin (I mean, THE GENIE!), and Jumanji.
You've also got some great secondary roles thrown in there like his portrayal of Teddy Roosevelt in Night at the Museum. Then there's the just flat out crazy like in Mrs. Doubtfire. And who could forget Popeye?
But I think my favorite film he's played in may just be Hook. Such a brilliant performance of a grown Peter Pan, and one that will always stick with me.
Our prayers are with his family and friends.